Formerly Adventure Golf Services – see more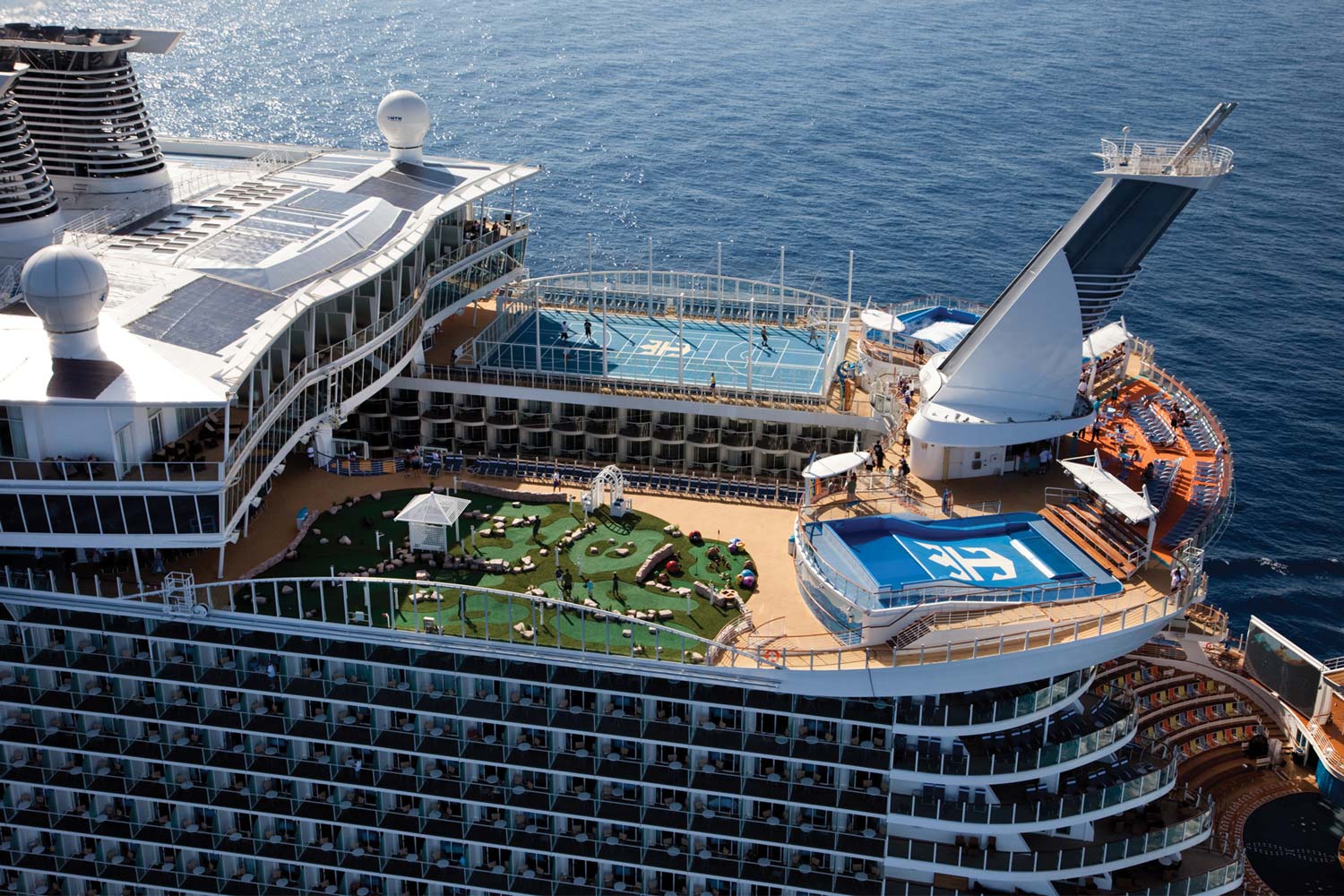 CRUISE SHIPS &
RIVERBOATS
Miniature Golf & More for Cruise Ships, Riverboats and Expedition Ships
Many amenities on cruise ships and riverboats are aimed at specific age groups, like splash pads for young children and hot stone massages for adults. But miniature golf courses are becoming increasingly popular because they're fun for virtually all ages and abilities.
At Adventure Golf & Sports, our modular mini golf and game court products are the perfect solution for passenger recreation and activities on cruise ships and riverboats. The patented interlocking panels are durable, lightweight, and offer excellent drainage. They're secured by our proprietary anchoring system, ensuring product safety on your deck while also allowing accessibility for deck inspections and service.
We can build almost any mini golf course you can imagine to perfectly fit your space and budget. We also provide golf hitting bays and game court systems for cruise ships and riverboats. And we're proud to have been selected by Bergo Flooring to install their high performance marine flooring on ships.
Upcoming Tradeshows
IAAPA Expo
| BOOTH 4869
November 13, 2023 – November 17, 2023
Orlando, FL
---
Cruise Ship Interiors Design Expo Europe
| BOOTH 314
November 29, 2023 – November 30, 2023
London
---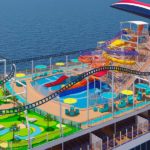 CHOICE
Providing several alternative routes to a golf hole. Over and under, around or through, in the water or down a fairway.
CHANCE
The chance of obtaining a hole-in-one on any golf hole and the chance that something unusual might happen to direct the ball to a hazard or area where the player can use another putt.
CHALLENGE
The concept that the challenge must be enjoyable for adults and children. If there is too much challenge, the course will fail.
FABRICATION
Proprietary lightweight panel & anchoring system.
Base material is a patented interlocking, compression molded panel.

Durable
Weather resistant

Excellent drainage – no glue/adhesives on turf.

Provides a quick-dry, no mess surface

Contour/undulations created with special EPS (expanded polystyrene) between deck and panels.
Enhanced contours created with layered shaped rubber pads between panels.
Accessibility for deck inspections or service.
Golf hole edging:

Multiple turf styles; many colors available
Colored faux wood
Colored molded rubber

Theme elements & obstacles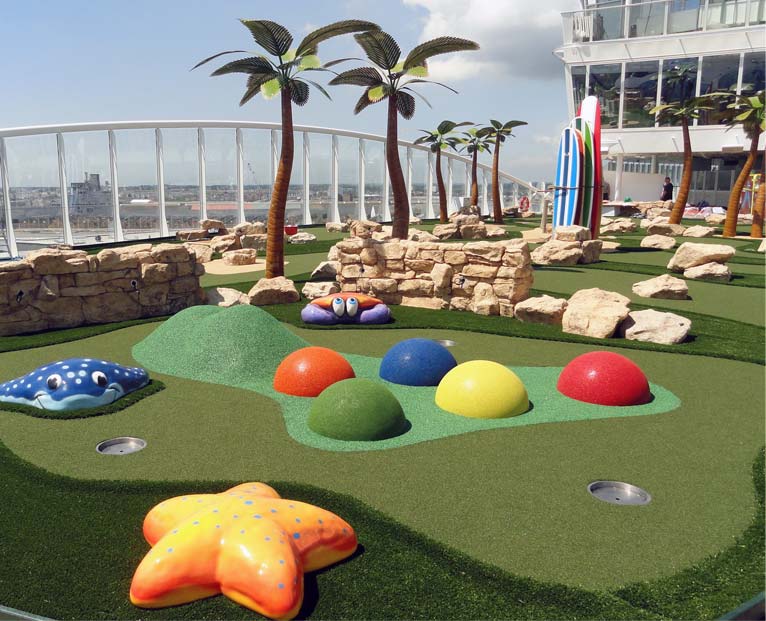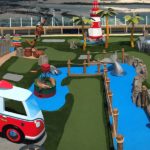 We're the Cruise Line Experts
Adventure Golf & Sports has been the leading international supplier of miniature golf and other sport and entertainment products for cruise ships for more than 15 years.
Our client portfolio includes cruise line and riverboat customers throughout the world, including Royal Caribbean Cruise Lines, Norwegian Cruise Line, Princess Cruises, Carnival Cruise Line, Regent Seven Seas Cruises, Oceania Cruises, and American Cruise Lines, among others.
We understand the nuances of ship renovations and new builds, all of which require detailed project management, communication, logistical control, and timeline adherence during installation. We design in accordance with the certified or maritime specifications (or cruise line company specifications) to withstand hurricane force winds. We're happy to install in a shipyard, at a dock, or en route, whether the project is a new build, renovation, or revitalization.
Bring more fun to your decks! Contact us today!
AGS Products and Services for Cruise Ships, Riverboats and Expedition Ships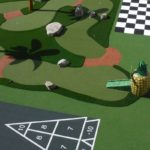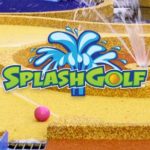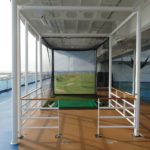 TESTIMONIALS
"I hear that the putting green looks good. I am glad that installation went smoothly. I am looking forward to hearing about how passengers receive it."

American Cruise Line

"I am delighted that the first contact will now bear fruit for us both. I really like your system and think it will be much better for our vessels – much easier to maintain in the long run.

Good luck on this project. I think that may be the ship that puts us so far ahead of the competition . . . . I am looking forward to it."

"You did great work and I enjoyed working with you. Thanks again for your hard work just getting down here. Many would not have gone to the extremes you did and I really appreciate it! Thanks too for the maintenance manual!!"