Formerly Adventure Golf Services – see more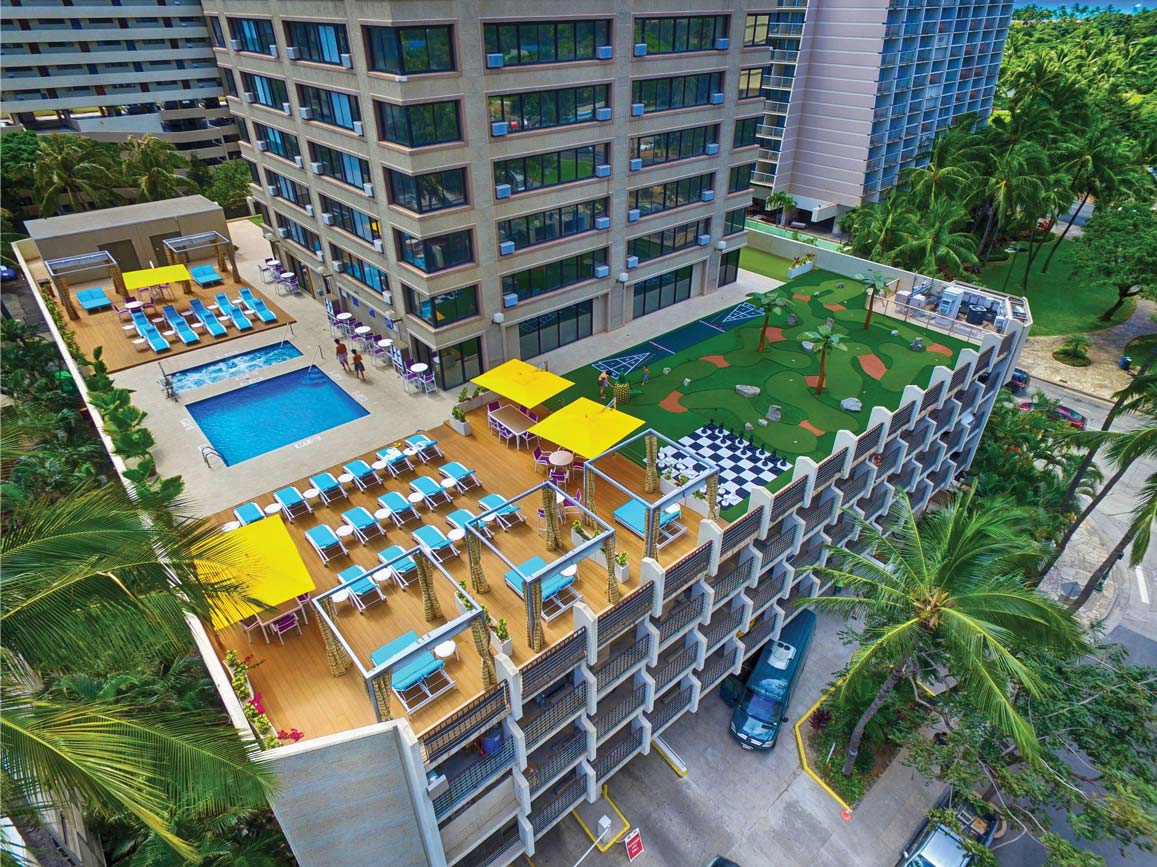 Miniature Golf for Hotels and Resorts
Competition in the hotel and resort industry has never been more intense as bleisure travel and extended stays grow in popularity. Miniature golf courses from Adventure Golf & Sports can give you an edge, maximize your space and help increase TRevPAR.
Mini golf's virtually universal appeal attracts attention – and guests – to your hotel or resort. Whether you offer it as an amenity or a profit center, mini golf appeals to guests of all ages, from toddlers through seniors.
At Adventure Golf & Sports, we offer different sizes of miniature golf courses to fit your budget and your space. Whether permanent or portable, indoors or outdoors on land, rooftops or piers, our courses offer big fun and low overhead. We can even brand the course for your hotel or resort.
AGS has been an industry leader for more than 35 years, and we can build virtually anything you can imagine – from classic amusements like dinosaurs, pirates, outer space and such to landscape courses – including eco-friendly courses that can challenge even seasoned golfers while preserving natural flora and fauna. Check out our products and services, then give us a call to discuss what we can do for you!
Upcoming Tradeshows
IAAPA Expo Europe
| BOOTH C-106
September 26, 2023 – September 28, 2023
Vienna, Austria
---
IAAPA Expo
| BOOTH 4869
November 13, 2023 – November 17, 2023
Orlando, FL
---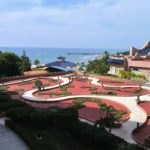 CHOICE
Providing several alternative routes to a golf hole. Over and under, around or through, in the water or down a fairway.
CHANCE
The chance of obtaining a hole-in-one on any golf hole and the chance that something unusual might happen to direct the ball to a hazard or area where the player can use another putt.
CHALLENGE
The concept that the challenge must be enjoyable for adults and children. If there is too much challenge, the course will fail.
MODULAR BENEFITS
Proprietary lightweight panel & anchoring system.
Base material is a patented interlocking, compression molded panel.

Durable
Weather resistant

Excellent drainage – no glue/adhesives on turf.

Provides a quick-dry, no mess surface

Contour/undulations created with special EPS (expanded polystyrene) between deck and panels.
Enhanced contours created with layered shaped rubber pads between panels.
Accessibility for rooftop inspections or service.
Can be easily dismantled and reinstalled.
AGS has developed a modular course system of patented interlocking panels that can be customized for any indoor, outdoor, or rooftop location!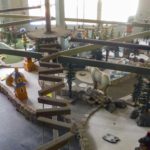 AGS Products and Services for Hotels and Resorts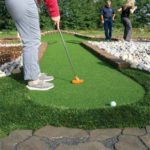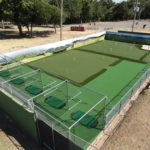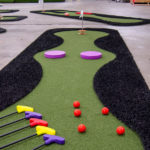 TESTIMONIALS
"(Mini Golf) is popular with guests and we foresee using it going forward…we're happy with the speed of service we're receiving from Adventure Golf."

Great Wolf Resorts

"We are continually looking for experiential offerings for families and the (AGS) mini golf course provided the perfect option for an outdoor family friendly activity."

Orlando World Center Marriott

We are extremely happy with this project and in no way would it have turned out so well without the help of your team…Please extend my sincere Thank You and appreciation to your team. They went above and beyond and helped create a wonderful addition to my resort.

Wyndham Cypress Palms

"Arne was retained by our company to design and build two (36 hole) adventure golf courses in southwest Florida in the late 1980's. Both projects were completed on time and within budget. . . .His industry knowledge and experience was helpful in creating attractions that have stood the test of time. Both courses continue to operate profitably. I would recommend Arne for future project design and construction."

"I called for assistance with site planning. We changed sites three times. The folks at Adventure Golf Services were very flexible and timely to meet my changing needs. I would recommend your services to anyone interested in design and construction of an exciting miniature golf course. It honestly was great to work with you, you were extremely responsive to our needs and concerns, and made sure things went as smoothly as possible."