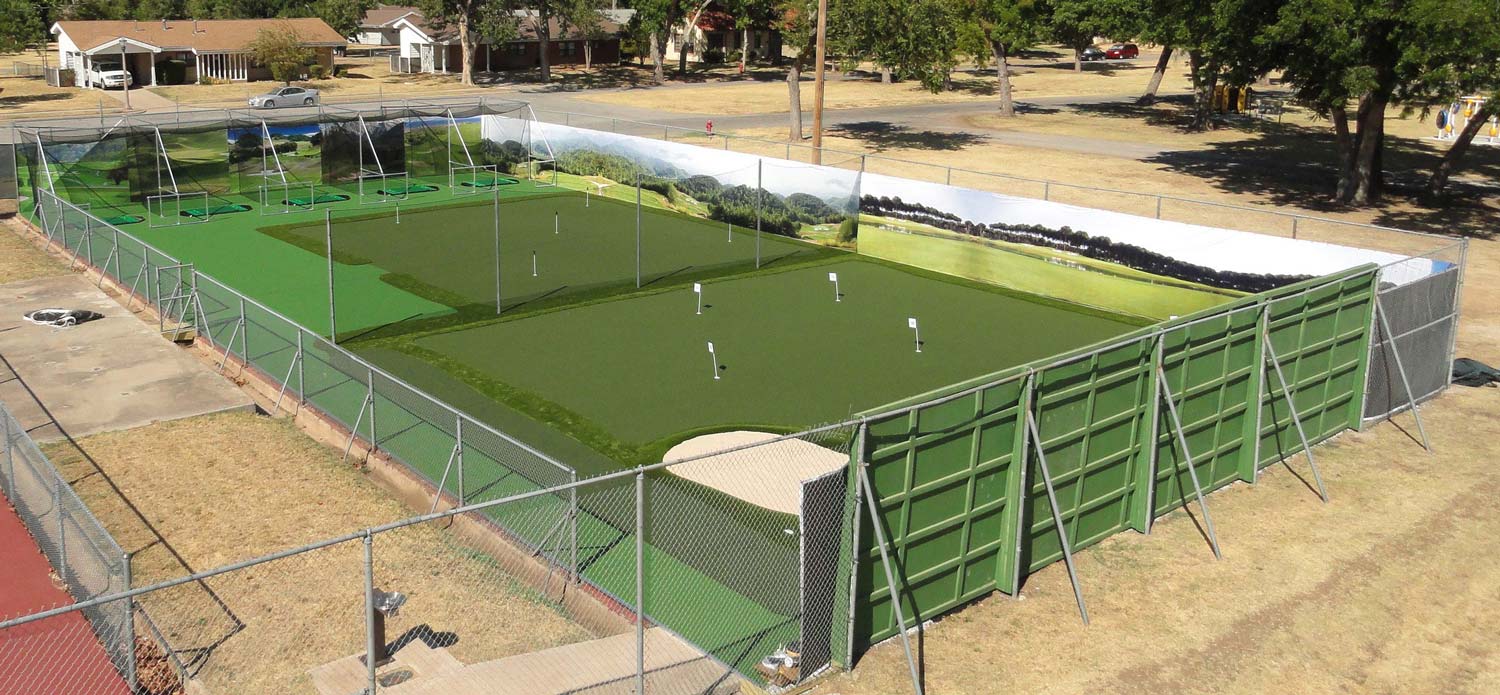 Versatile Practice Center Appeals to Golfers of All Ages and Abilities
Your guests can practice all aspects of their golf game with TheGolfCourt® from Adventure Golf & Sports.
The golf practice center can be installed indoors or outdoors, on concrete or on the ground. It's low maintenance, offers excellent drainage, and is moveable. The compact 120′ x 60′ facility is designed to fit in a tennis court space, making it perfect for converting underutilized tennis courts. It also works well in buildings and vacant spaces.
TheGolfCourt offers:
Five driving stations
Six contoured chipping stations
Six sand bunker positions
A 1,300-square-foot contoured putting area
Retractable safety net separators
An overhead ball containment net
TheGolfCourt makes golf available to people of all ages, abilities, and incomes. The 7,200-square-foot facility is especially popular in areas that lack convenient access to public golf courses.
TheGolfCourt can be a great profit center or amenity for:
Hotels
Resorts
Condos and timeshares
City, regional, and state parks
Senior living facilities
School systems
Military bases
Golf courses
Driving ranges
Custom designs and optional features are available. Call us today for details!
And be sure to check out TheGolfCourt Hitting Bay, our golf driving cage that's lightweight yet durable.
Resource Links
TESTIMONIALS
"The biggest plus to this whole thing so far has been having everything so close together, especially when I'm running clinics. Before, with the putting range, the chipping green and the course so far from one another, it was difficult for me and for other staff to feel like we were able to give all players good attention."

Fort Sill Army Base