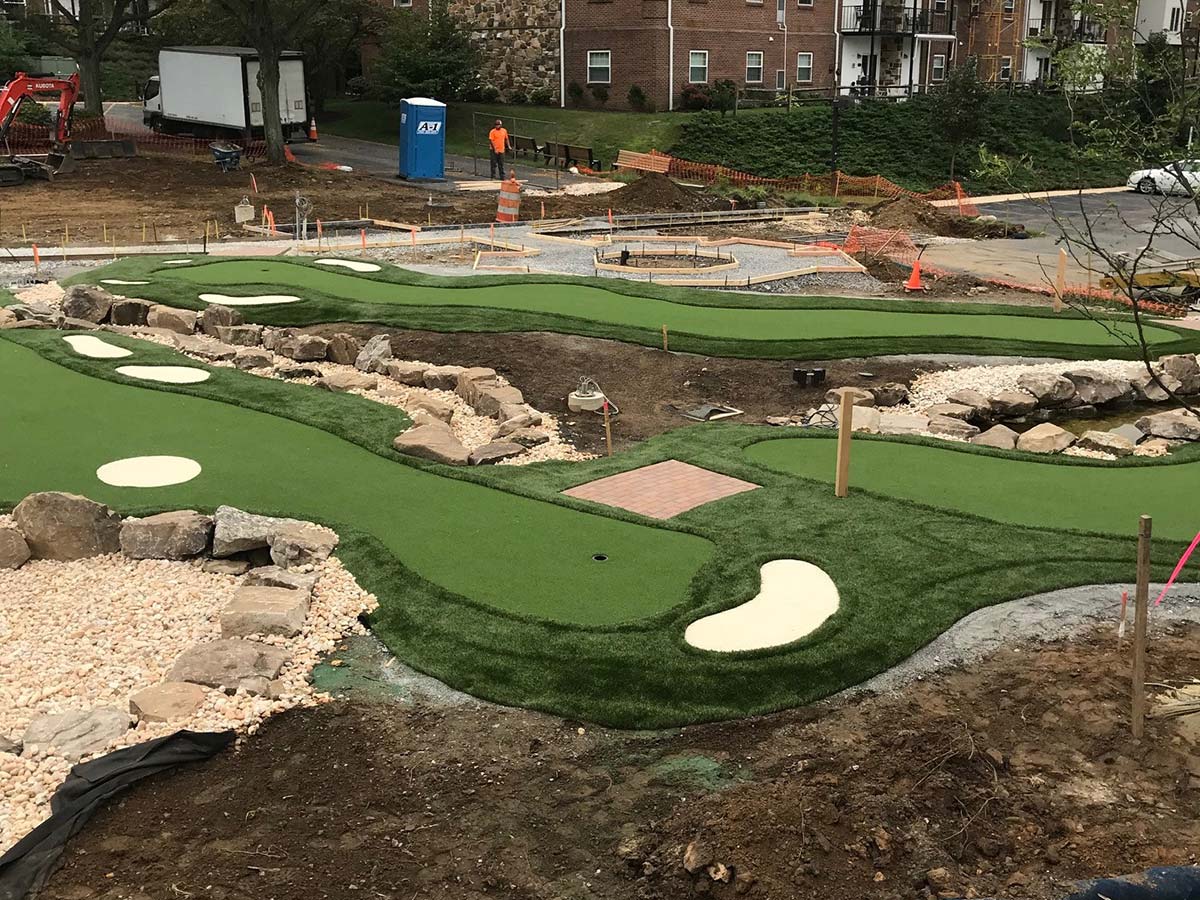 Eco-Friendly Modular Advantage® Mini Golf System Offers Savings, Versatility
Using patented interlocking panels, the Modular Advantage™ Mini Golf system provides the look and feel of a concrete miniature golf course with faster installation and less maintenance, saving you money.
All the contours, undulations, water and theme elements you see with concrete courses can be incorporated when designing your Modular Advantage Mini Golf course by using panels with various degrees of flexibility, but all extremely sturdy.
The system also offers "green" benefits, since the flexible panels are made of recycled materials and are permeable for water drainage. The rapid drainage feature of Modular Advantage is especially beneficial when you do not wish to disturb the existing eco-system surrounding your course. Together with permeable "turf," water leaves the playing surface quickly for quick-dry / no-mess performance.
You will also have choices for establishing the perimeter of each hole. Besides traditional faux-brick, wood or stone edging, a "rough" turf can be used to contribute a more natural look to your course and blend-in with nature.
Because it is modular, this versatile system can even be moved if necessary.
Its numerous advantages make the Modular Advantage system perfect for a wide range of venues, including:
Parks and campgrounds
Hotels and resorts
Amusement parks and attractions
Retail centers
The standard Modular Advantage mini golf system provides 4,000 square feet of playing space. Larger, custom sizes are also available. All courses are ADA compliant.
We're so confident the Modular Advantage system will hang tough season after season that we offer a five-year warranty. That compares to a one-year warranty typically offered for concrete courses.
Contact us today to discover how Modular Advantage Mini Golf can make your facility more attractive and profitable!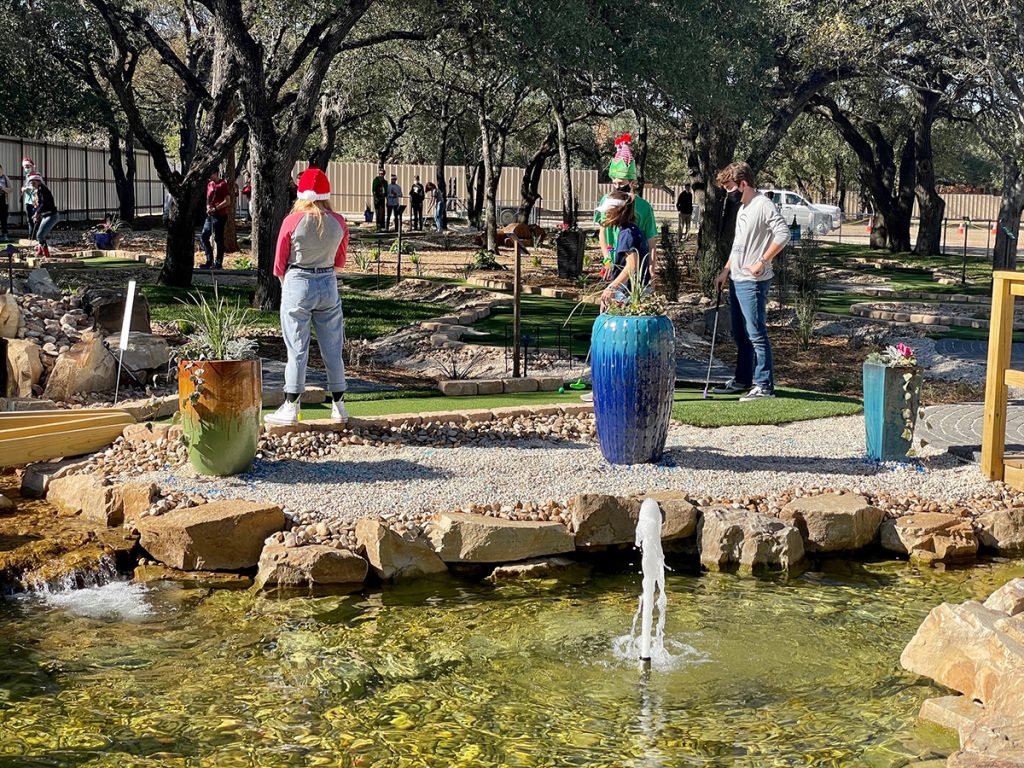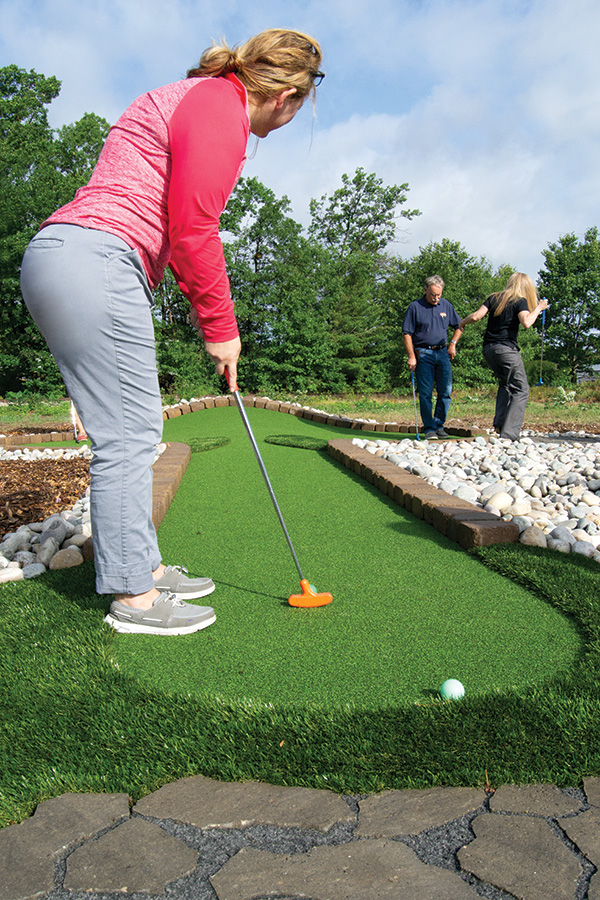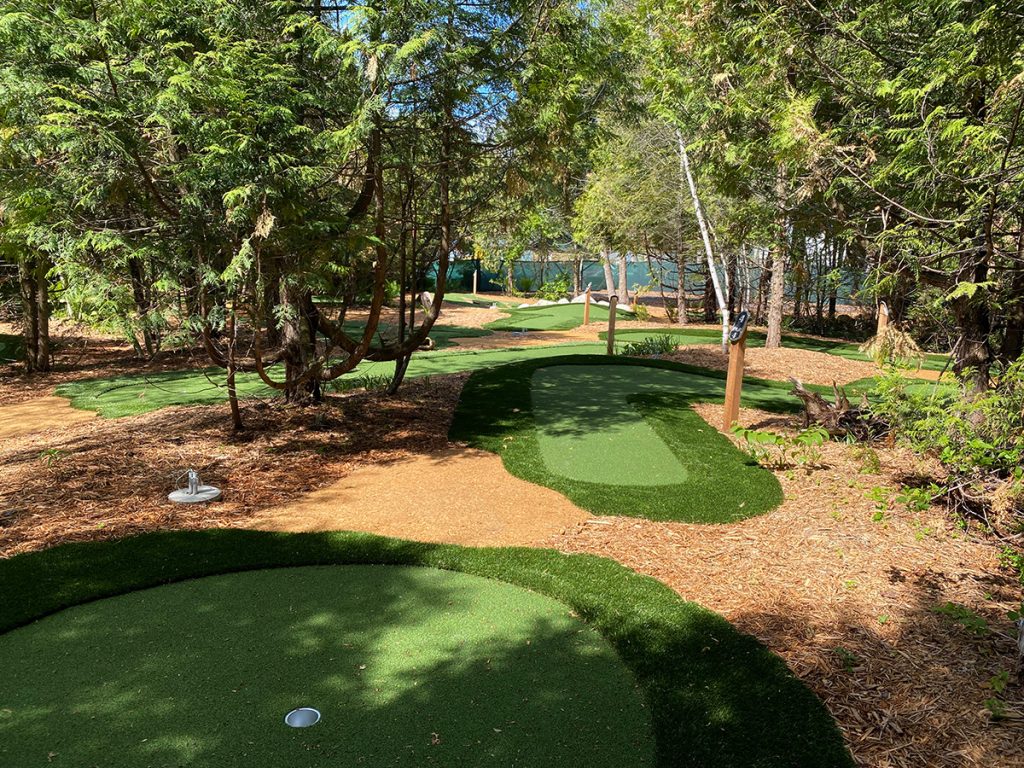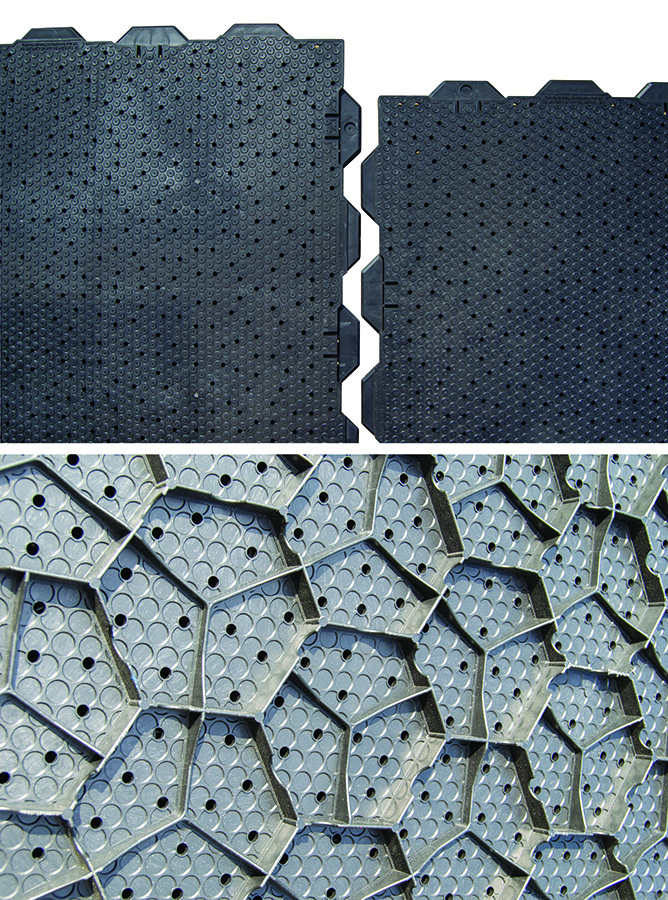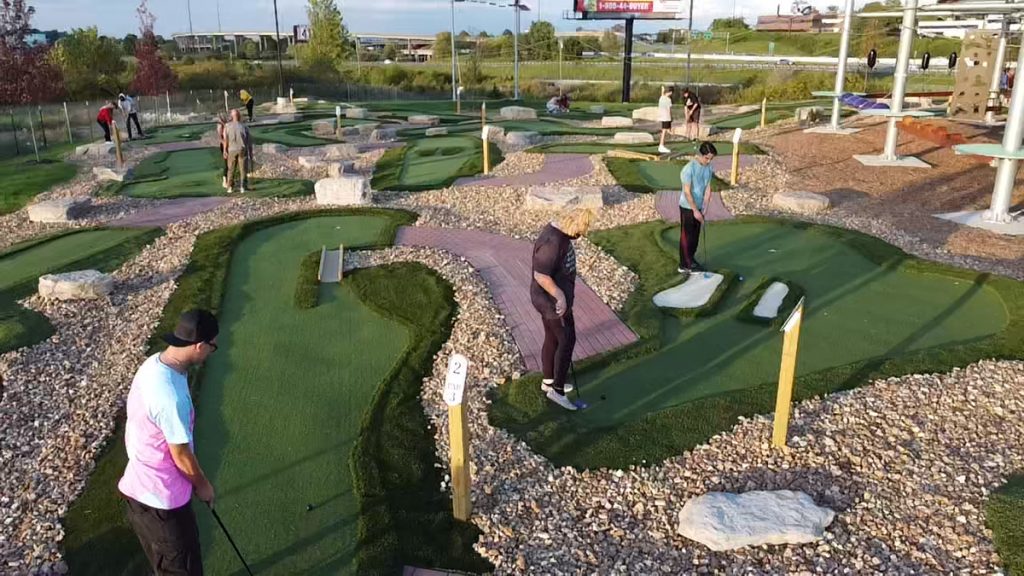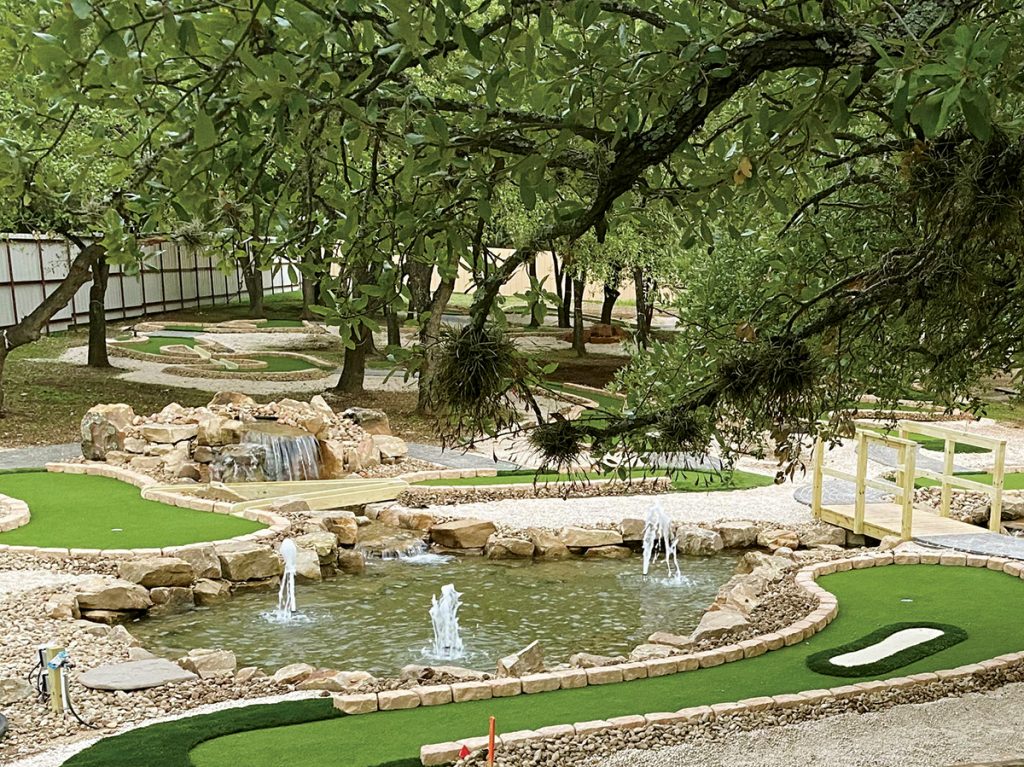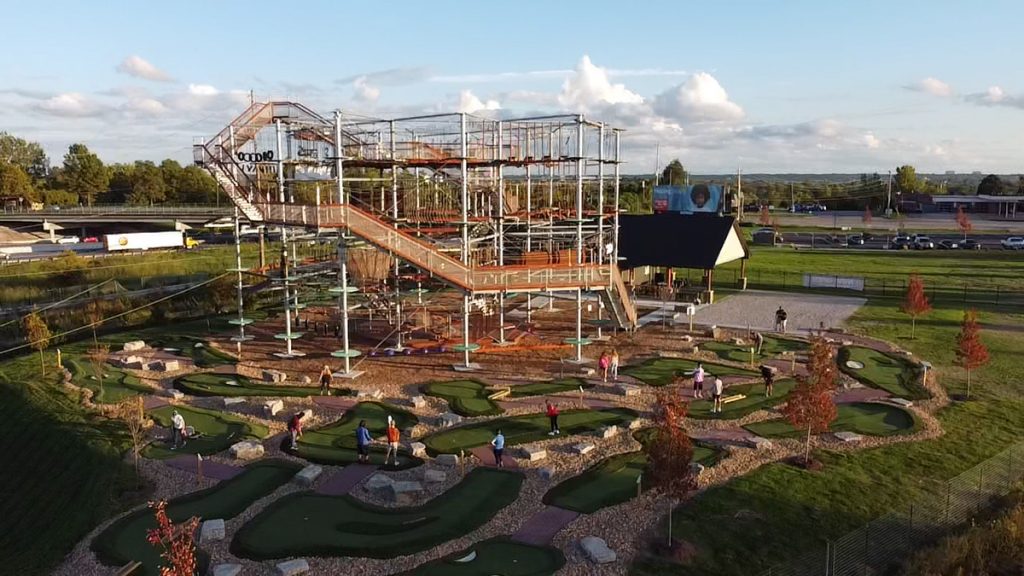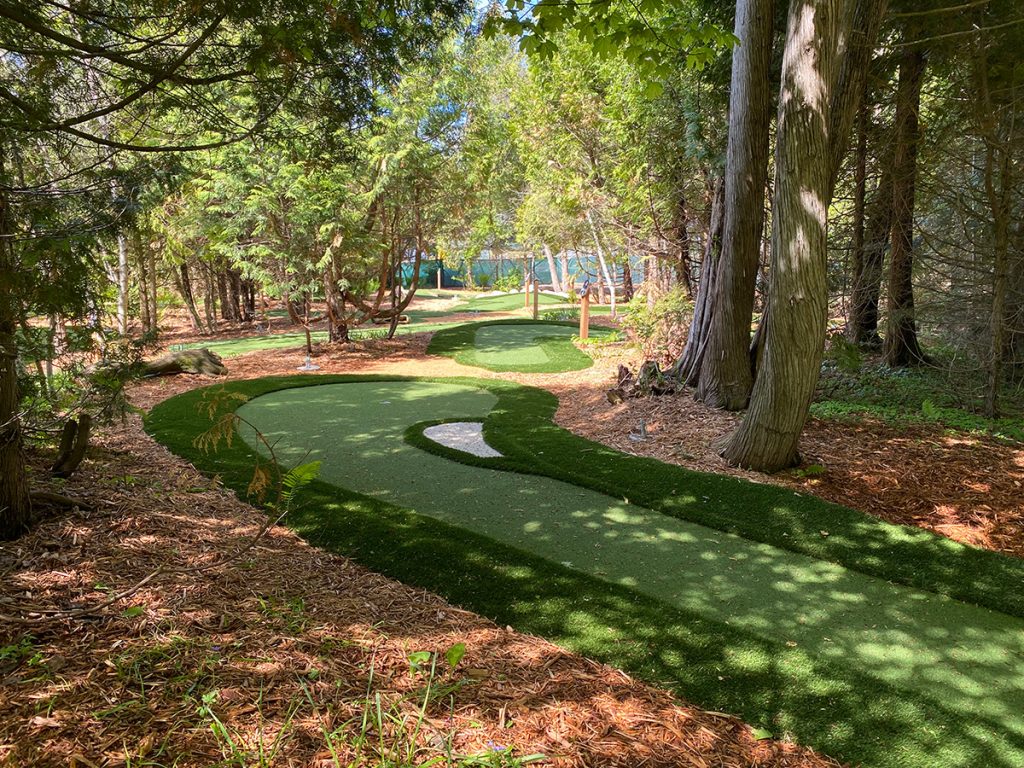 Resource Links
TESTIMONIALS
"What I really liked about it (the AGS Modular Advantage system) is we still allowed a pervious system on the floor of our island. So we didn't bring in a lot of concrete and pour concrete in it. So water that comes into that area can still flow off or go through the product onto our island. Nature wasn't interrupted by what we did on the golf course."

President of Hotel

"I like the way it (Modular Advantage) looks. And the other thing is…we have an insane amount of freeze and thaws and outdoor concrete courses here just end up cracking and heaving and creating all kinds of other problems that are weather related around here… The benefits (of Modular Advantage) outweigh the negatives of building a concrete course.

Owner of FEC

"The eco-friendly qualities of the Modular Advantage were obviously appealing with what we were trying to convey. I looked other places to see what else was out there and honestly they're the only ones that have this style course… It feels like a higher quality course than the harder cement-based courses… More of a natural feel. And we really like it. We're really happy with it."

Owner of Miniature Golf Course

"We had all these trees on the property we purchased to build the course on, and the Modular Advantage® system from Adventure Golf & Sports became a huge benefit to us…We didn't have to dig in the ground and cut into tree roots, so we were able to tuck this course under the trees…You have no initial expense of having to excavate or doing extensive prep work. And it doesn't take nearly as much time for installation and completion."

Cen-Tex Mini Golf

"We wouldn't have met the construction schedule if it had not been for the use of the (AGS) Modular Advantage system. It had advantages over poured concrete as a base material and advantages over sand…The feel underfoot is such that you would not have a sense of exactly what is underneath the turf. There's no flex or give when you walk on the course."

Acts Continuing Care Retirement Community