Bunkers & Bumps™ Putting Course Designed to Boost Guest Per Capita Spending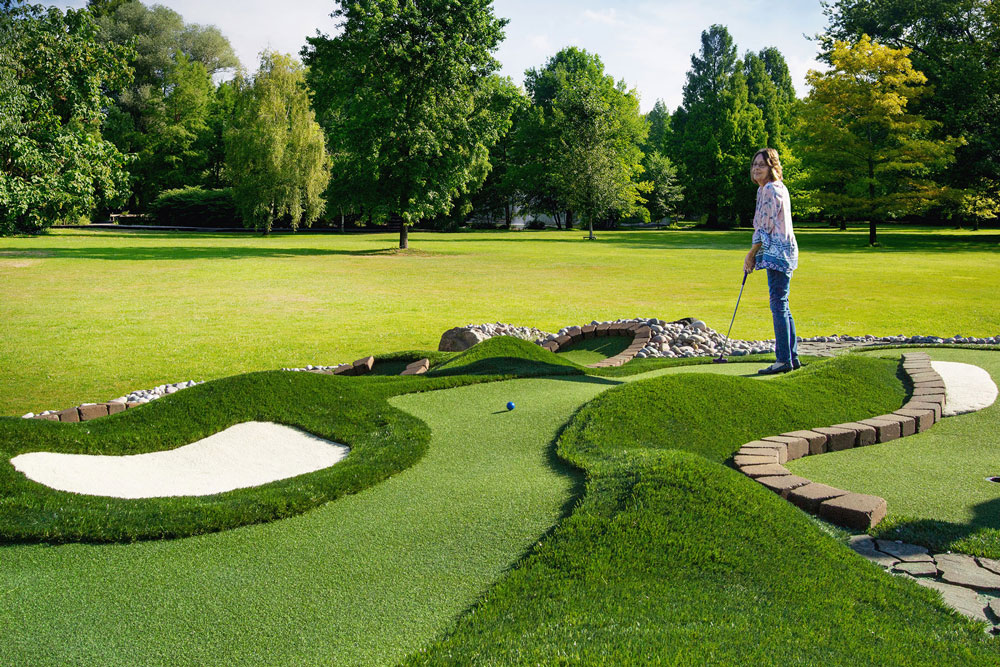 Bunkers & Bumps™ (B&B) is an eco-friendly, customizable putting course incorporating miniaturized rolling terrain synthetic turf fairways / greens with "bumps," contours, undulations, rough turf surroundings and faux sand bunkers to create a more natural-looking putting course. Unlike traditional mini golf that often uses bricks, walls , obstacles and theme elements for boundaries, Bunkers & Bumps relies on various terrain designs and rough turf to shape holes.
Recently popularized by a professional golfer, many venues are discovering the appeal of realistic-looking golf putting courses that are attracting and extending guest visits. In turn, this is creating the opportunity for increased guest per-capita spending, boosting other revenue centers such as food and beverage, enhancing the guest experience and improving bottom-line performance.
Bunkers & Bumps was developed by Adventure Golf & Sports (AGS) in response to entertainment venues such as FECs, hotels / resorts, restaurant / bar operations with an entertainment component, cruise ships, parks and other operations, wishing to incorporate the family and date night fun of this type of golf putting course into their overall guest experience.
Bunkers & Bumps Features:
Enhanced AGS Modular Advantage® topography with rolling terrain
Faux sand bunkers
Interlocking, patented, flexible, permeable panels made from recycled materials
Special permeable covering of "bumps" to allow water flow-through
Lower cost, faster installation and less maintenance compared to concrete-built courses
An eighteen-hole Bunkers & Bumps course is condensed to fit 12,000 square feet and a nine-hole course will fit in 6,000 square feet, which is easily converted into 18 holes by adding two golf hole cups per hole.
The Bunkers & Bumps system allows the fabrication and installation of a unique course using green technology, which is a welcome benefit to many purchasers. A higher grade of artificial putting turf is used which includes water drainage features. The panel system made from recycled materials is permeable, offering instant drainage and does not contribute to runoff or erosion.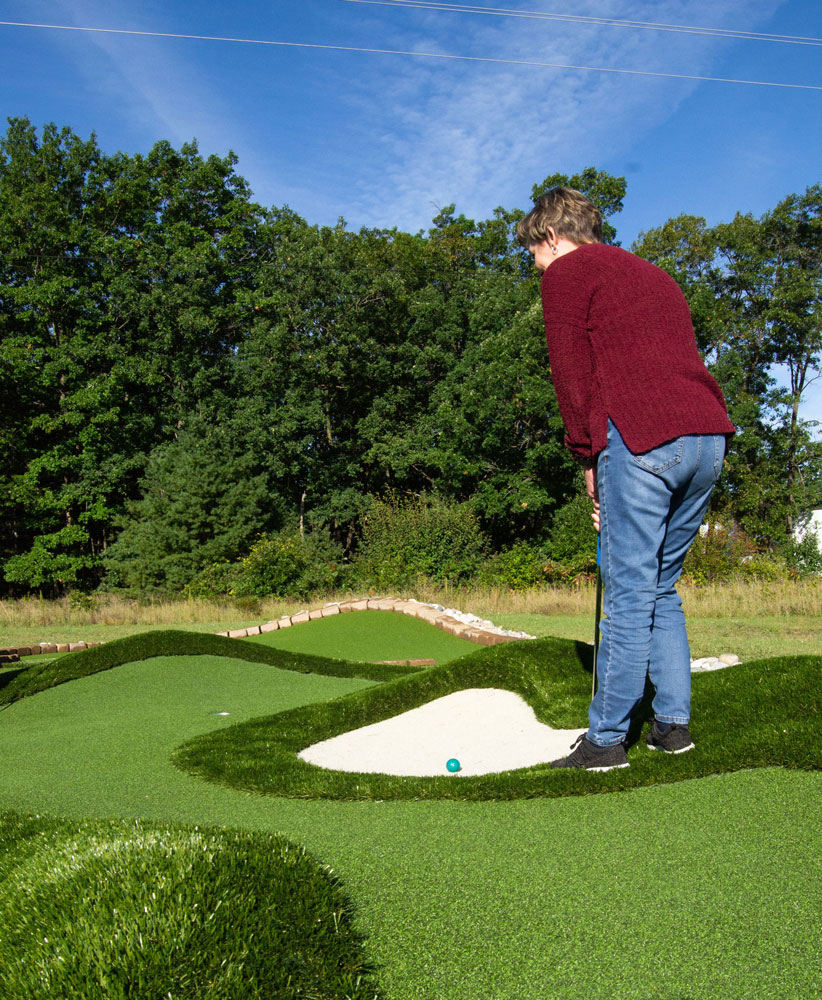 The AGS proprietary bump system permits the AGS installation team to cover bumps with a special material allowing water to flow through, and permits easy attachment of the rough turf.
Contact us today for pricing and explore how Bunkers & Bumps can be customized for your venue to increase fun for your guests while increasing per capita guest spending!