Our Custom Modular System Meets Custom Needs!
The AGS Custom Modular System enables the installation of miniature golf courses and game courts virtually anywhere indoors or outdoors, with permanent or even temporary / moveable functionality.
It is an ideal system that can be used at sport stadiums, with traveling marketing campaigns or pop-up applications, optimizing and monetizing rooftop spaces, providing entertainment on cruise ship decks and other places where heavy, concrete construction is not practical.
The primary component of our custom modular system is our eco-friendly, permeable, patented interlocking panels that are lightweight and durable, with excellent drainage for quick-dry / no-mess performance.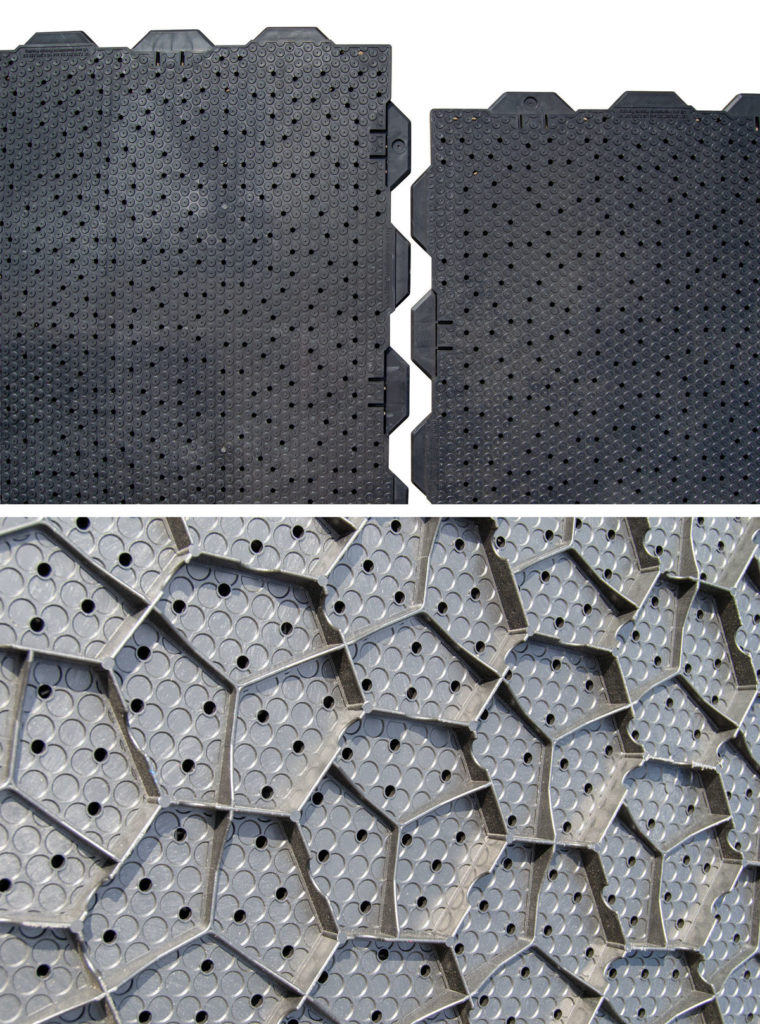 Other features include:
Optional enhancing of your course with contours and undulations using carved, drainable polystyrene foam, layered shaped rubber mounds between panels and turf, as well as faux sand traps, faux rocks, special theme elements and more.
Drainage features allow water to flow through our product layers to building or ship scuppers, drains, gutters or siphonic drainage systems.
Ability to withstand heavy 24/7 foot traffic in all kinds of weather – from the harsh Caribbean sun and salt water to monsoon rains and wide temperature fluctuations.
Easy and accessible servicing and inspections. For example, a portion or an entire course may be dismantled for maintenance or resurfacing of a roof, deck or other under layer and then re-installed.
A proprietary anchoring system that is safe, secure and even seaworthy!
ADA compliance; typically 50% or 100% of a course will be wheelchair Accessible
With more than 35 years' experience, we can custom design to any space, theme or budget.
Let's Get Started!
Tell us what you're looking for or ask to see what's possible with your available space.