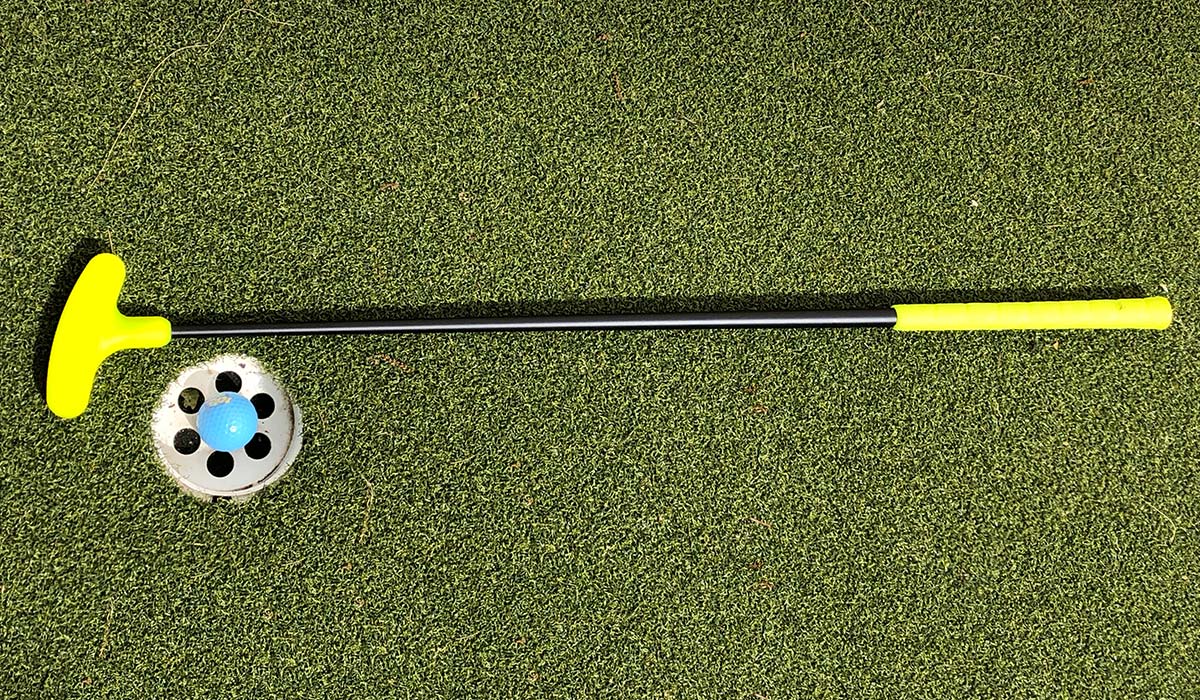 The AGS Soft Putter™ Helps Reduce Miniature Golf Course Damage
Player damage to miniature golf courses is an age-old problem that can boost your maintenance costs. Most commonly, players use putters to knock edge bricks off the course or to smash scorecard stands, themed scenes, or props – damage that can cost hundreds or thousands of dollars to repair.
You can minimize damage to your course by using the AGS Soft Putter from Adventure Golf & Sports. This innovative design, created after three years of R&D, pairs a softer rubber head with a lightweight fiberglass shaft that won't rust.
One major cruise line now specifies the AGS Soft Putter for its entire fleet!
The mini golf putter comes in four convenient sizes – 27″, 29″, 32″, and 35″ – and four brilliant colors for the putter head and grip: red, blue, green, and purple. It costs $22.
Try One for Free!
If you own or operate a miniature golf course, we invite you to test the AGS Soft Putter for yourself! Simply fill out the form below and we'll send you a putter at no cost or obligation if you're in the United States (international clients must pay shipping).
Resource Links