About Adventure Golf & Sports
Originally incorporated as Adventure Golf Services by Arne Lundmark.
Whatever you call the game – miniature golf, mini golf, putt putt golf, crazy golf, adventure golf, or something else – it's something everyone can enjoy, from toddlers to seniors. Because of mini golf's virtually universal appeal, it's a great amenity or profit center for a huge range of operators, from local mini golf course entrepreneurs to international cruise ship lines.
Adventure Golf & Sports has designed, built, and renovated miniature golf courses on land, sea, indoors, outdoors, and on rooftops for more than 35 years. We fully understand the owner-operator perspective, since we've owned several family entertainment centers (FECs) through the years. We work with a worldwide spectrum of clients:
Military bases
Event and planning firms
Condo associations
Colleges/universities
Active senior living facilities
Ski resorts
Bowling centers
And many more
We take pride in the innovative products we've created. They include:
The economical Modular Advantage® miniature golf course system
A variety of portable mini golf courses
The portable Rollout™ Mini Golf course, a set of portable mini golf holes – each weighing less than 50 pounds – that one person can quickly roll out whenever and wherever you wish to play
AmericanPie™ Mini Golf series features lots of tricks, geometric edges, portable obstacles and "Carpet Cups" in a flexible, colorful retro-style design! Install as a temporary or permanent attraction!
GamePark Promenade™ transforms basketball court-size open spaces into relaxing entertainment options for the whole family. Featuring a landscaped park-like setting, it has pathways to access lawn games, putting greens, benches and more!
The AGS Soft Putter™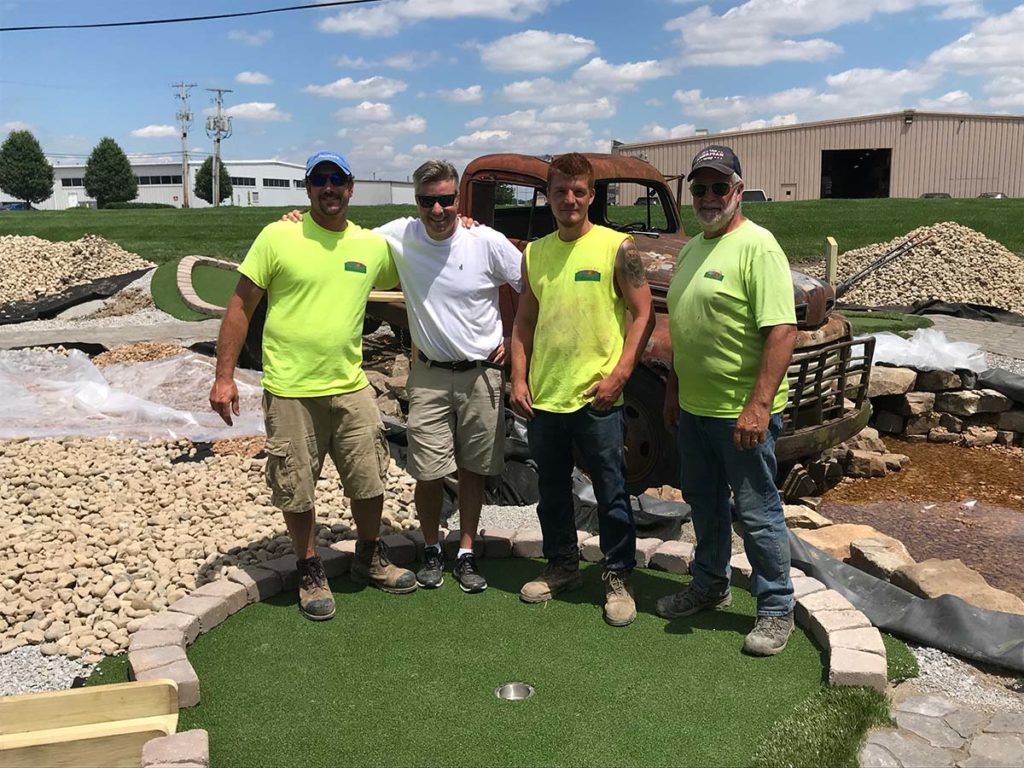 Our goal is simple: to create a fun, interactive experience for your guests that ensures a long-term return on investment for you. Call us today to get started!
Please contact Adventure Golf Services at (231) 922-8166 or email info@adventureandfun.com for our products and/or services warranty information.