We've Built Miniature Golf Courses for 35+ Years
Adventure-Themed Concrete Courses
We can build any adventure theme you can imagine: life-size cartoon characters, pirate ships, wild animals, dinosaurs, outer space, or something else. There's simply no limit to the possibilities. There's also no limit to the features we can build into your course: mountains, caves, quiet brooks, crashing waterfalls, sand traps, themed scenes, specialty lighting, special effects like sound and animation, and much more. Warranty: One year for installation and craftsmanship.
Landscape-Style Concrete Courses:
Our landscape-style miniature golf courses skip most of the over-the-top elements of adventure courses, although they can include features like waterfalls and flowing water. They're designed to offer great interactive fun at less cost. Warranty: One year for installation and craftsmanship.
No other company offers such a wide spectrum of miniature golf construction methods or products.
Our experienced, in-house crews are experts at building and installing miniature golf courses. Call Adventure Golf & Sports today to discuss what we can do for you!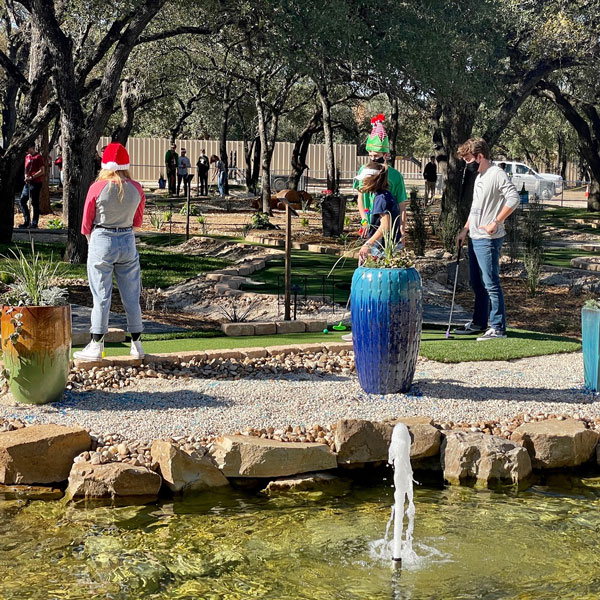 Every golf course should be thinking about mini golf — here's why
Public & private golf courses should be thinking bigger by going smaller. What better way to grow the game than with the on-ramp of miniature golf
U-Build-It
You can also take advantage of a U-Build-It Mini Golf Kit, a pre-design concrete course by Adventure Golf & Sports!