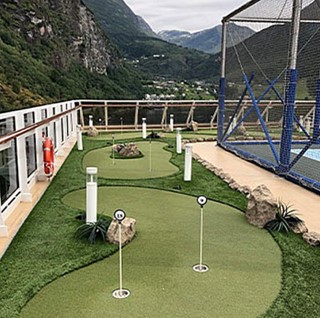 In this month's edition of the Cruise Ship Interiors Expo newsletter we're focusing on the creativity and passion of the cruise interiors community. Our community has been busy launching pioneering products, spearheading innovation in the industry and using their platform to help others in need.
Find out what your industry peers have been up to and join us in celebrating them by sharing their news with your team.
The Latest Community News
Adventure Golf & Sports create fun experiences for guests onboard cruise ships all over the world. The creative design team and expert construction crew share their knowledge and experience with us in this video led by the company's President, Scott Lundmark.