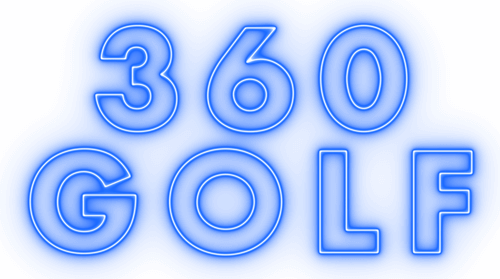 360GOLF: An Exciting High-Tech Mini Golf Game Generating Repeat Play!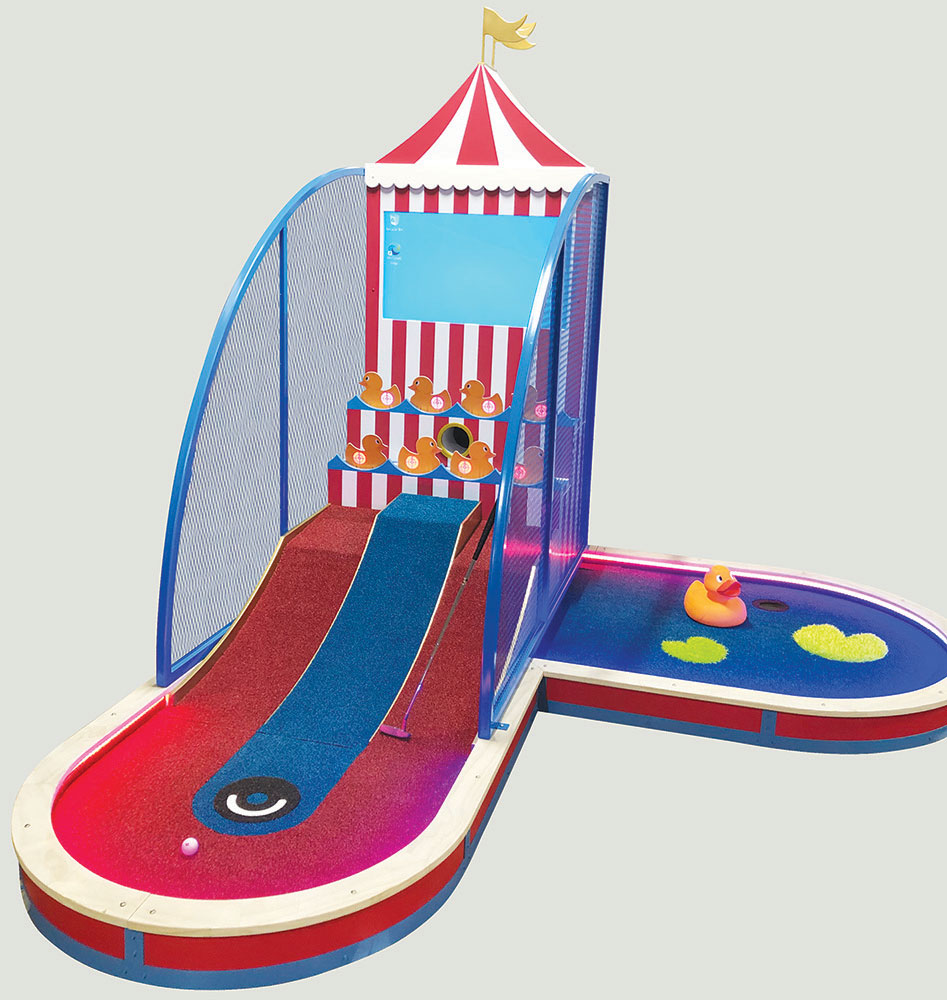 Combining traditional mini golf with other games and 360GOLF technology from Holovis based in the UK, AGS has created a more challenging, high-tech and immersive activity that can appeal to any age. With 360GOLF you gain both the expertise of AGS in designing fun, creative mini golf configurations along with Holovis' extensive expertise in cutting-edge entertainment such as virtual reality products, dark rides and more.
Indoors or outdoors (weather & corrosion proof) 360GOLF is ideal for FECs, Cruise Ships, Restaurants, Bars, Hotels and anywhere fun activities are used to attract and retain guests.
360GOLF does not follow traditional mini golf scoring rules.
This is a game of high point scoring, including up to 50,000 points for the least number of putts, bonuses up to 5,000 points for shooting through a Super Shot Target, and additional point values awarded at individual holes. Time penalties are usually programmed to ensure efficient guest throughput, while not creating significant pressure on the player.
360GOLF is:
Suitable for any size venue
Scalable to meet any need (from 1-hole up to a complete 9-hole course)
Fully customizable when it comes to theming and scoring options
A repeat-play solution with bonus points & rule changes encouraging guests to beat their highest score.
Powered by a miniature golf ball embedded with cutting-edge technology and sensors around the course, all scoring and strokes for each ball are personalized to one guest.
The full nine-hole miniature golf experience features a range of different themes, including Duck Gallery, Pinball Pachinko, Space Galactic, Vegas Slot Machine, and many more!
360GOLF includes:
Large, high-definition display screen to register players / teams, relate player scores, fun animation, stroke count and events in real time
A Game Board screen to convey the rules of the play, par, and highlight values for available bonuses
Sound Effects and LED lighting to accent game play as it happens
In the long term, the proprietary software will permit multiple locations to sponsor tournaments and post scores of top teams and individuals in leaderboard fashion.
Contact us today for pricing and explore how AGS 360GOLF can bring versatility, fun and repeat guest engagement to your venue.